The beginning of a new year offers a fresh start and a chance to set achievable goals that can help us get the most out of the next 12 months. Whether you're taking up running, trying a new hobby, or quitting a bad habit, resolutions are often challenging but help us improve. So why not set a goal for your business, as well as yourself?
With 2024 fast approaching, you may already be looking at ways you can improve your business processes over the next year. Many businesses are now looking at ways they can become more sustainable, due to increased concerns about the impact that have on the environment. Going paperless is just one way that you can reduce your carbon footprint.
Why Should my Business go Paperless?
There are lots of reasons why your business should go paperless and we've written many blogs about the benefits. Continue reading to find out our top three.
It can save you time 
Managing paper documents can take a lot of time. You have to print, sign and scan every document you send, wasting your business time and paper. Keeping your documents digital eliminates these steps, allowing you to send out a document in just a few clicks.
It can save you money
Think about the money you waste on paper, printer ink and stationery, not to mention filing supplies and storage solutions. Eliminating paper from your daily routine can help you to reduce spending; all you'll need to think about is one simple monthly or annual payment for your e-signature provider. 
It prepares you for the future
Since the COVID pandemic, and the changing attitudes about how and where we work, paper-based processes have quickly become an outdated way of doing business. Going paperless can help you ensure your business is prepared for a digital future and stays competitive with efficient processes and productive workflows.
How Can My Office Go Paperless? 
Going paperless has its challenges and will likely involve a complete overhaul of your existing processes, as well as implementing new technology. For many businesses, it can be difficult to know where to start and going paperless can seem rather daunting, especially if you're used to running your business the traditional way.
At E-Sign, we've made it our mission to make digital technology as accessible as possible. If you're looking to eliminate paper for good, here are five tips to help your business reach its new year goal.
Adopt an Electronic Signature 
Adopting an eSignature is the first step to going paperless. For many offices, signing and sending documents is a big part of daily office life. From approving work to indicating agreement, signatures are vital to doing business, ensuring accountability, verification, and legal obligation.
When most business is carried out on the computer, introducing paper into the mix tends to disrupt digital workflows and results in extra administration such as scanning and filing. This is where digital signatures come into play. Just as legally binding as their traditional counterparts, electronic signatures represent an alternative to pen and paper and can help your business go become more efficie/electronic-signature/nt and sustainable.
With an electronic signature, you can keep your documents digital and eliminate paper and printing entirely. Instead, you can e-sign and send documents to clients in just a few clicks, saving time for your business and admin tasks for your employees.
Think Digital First 
Signing documents isn't the only reason that offices use a lot of paper. Despite the fact that we tend to work digitally on laptops and computers, many employees and managers will still print out hard copies of documents, emails, and notes.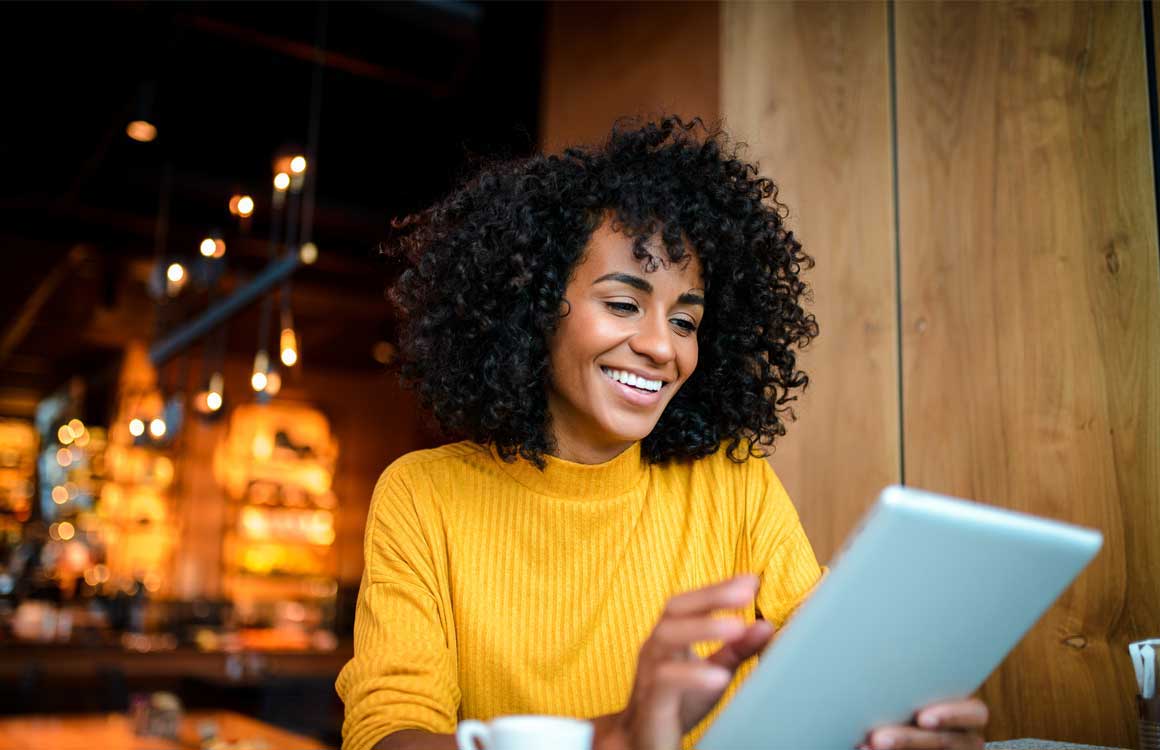 Everyone likes to work differently and some people prefer to look at paper rather than a screen. There's also the matter of meetings, where team leaders distribute individual handouts/packs and employees take notes with pen and paper. It's estimated that 45% of office printouts end up in the bin the same day they are printed- a staggering amount of waste.
To help your office go paperless, why not encourage employees and team leaders to prioritise digital options first? With the technology that's available these days, going paperless in meetings has never been easier. Sharing documents, emails or notes can be done digitally, so you can still communicate and collaborate with colleagues, without using paper.
Get Employees on Board
When implementing policy changes in your business, it's essential to get your employees on board. After all, they'll be the ones that are adopting these changes and altering the way they work. For many businesses, changing operational processes can sometimes be met with resistance. Employees are used to working a certain way; they're comfortable with and knowledgeable about the current ways of working and can be reluctant to adopt new changes.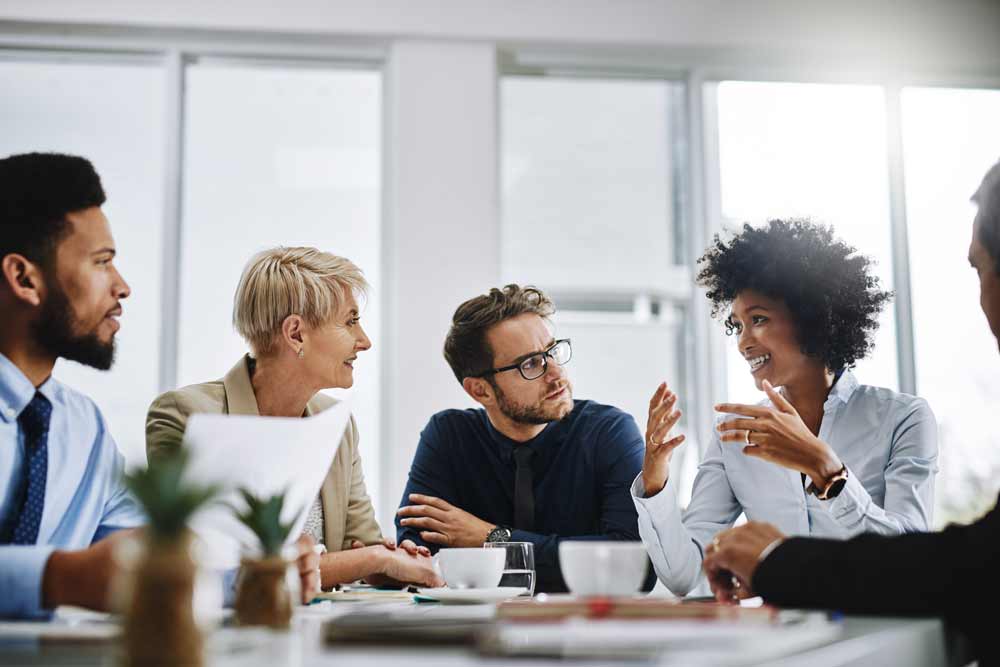 Getting employees to buy into the new paperless strategy will help your business achieve its goals.  Communicating your new paperless policy is essential. Explaining the benefits of going paperless, as well as training staff on new digital technology, is definitely a good place to start. From there, ensuring your employees can voice any concerns or issues about the new policy is also essential; it ensures your employees feel listened to and included in the process.
Taking a top-down approach to the new policy can also help, with managers and senior people leading by example and encouraging their team to embrace new paperless ways of working.
Digitise Existing Documents
Changing your processes to eliminate paper doesn't mean that your office will be paperless overnight. Years of paper-based processes will no doubt have left your business with filing cabinets full of documents. Most offices will keep these documents as a record for future reference. In some industries, keeping an audit trail is vital to compliance and transparency.
To truly become a paperless office, you'll have to sort through your physical documents and digitise them, most likely using your office scanner. While it may seem like a time-consuming project, it will ultimately ensure your business can operate efficiently in your new paperless environment.
No matter how good your paper filing system is, it can still take time to find the right file and the relevant documents within. Digitising your paperwork and creating a digital storage system can make it easier to find documents in the future; you can use the search function to track down exactly what you need when you need it.
Establish Processes That Work
Once you've implemented your digital technology, it's important to establish processes that work for your business and your employees. Going paperless should make your operations more efficient. Digital technology should therefore make life easier for your employees not harder.
Whilst this could come down to the digital capabilities of your employees (i.e more digitally- savvy people may find the changes easier), establishing efficient workflows can also go a long way to achieving maximum efficiency and avoid falling back into old paper-based ways of working.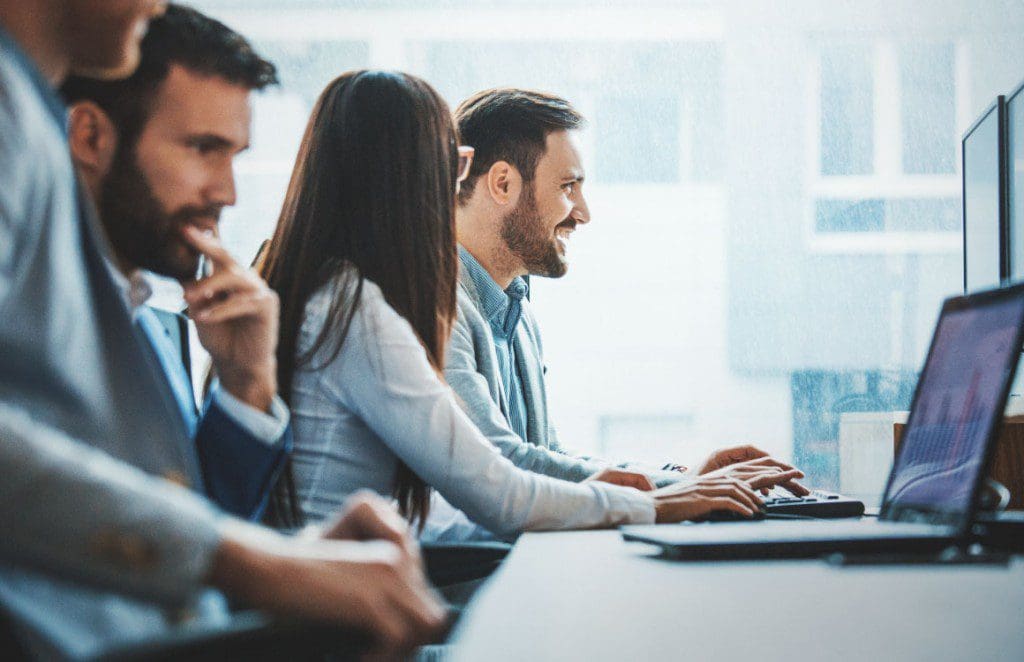 Taking your processes fully digital allows you to add elements of automation to your workflow, saving time on repetitive admin tasks and turning attention to higher-value work. These days, automation doesn't have to involve coding or advanced computer skills; you can use connectors like Zapier and Microsoft. Encouraging collaboration between your business applications prevents your processes from becoming siloed and can help you get the most out of your digital technology.
Do Digital Documents Have an Environmental Impact?
E-signing and sending out a digital document has a minimal impact on the planet but the hardware and energy required to do so can be bad for the environment. There are several factors that need to be considered when working out the carbon footprint of a digital document. You need a device, electricity, and storage to work with electronic signatures and digital documents. This makes the debate about the true carbon footprint of a digital document far more complex.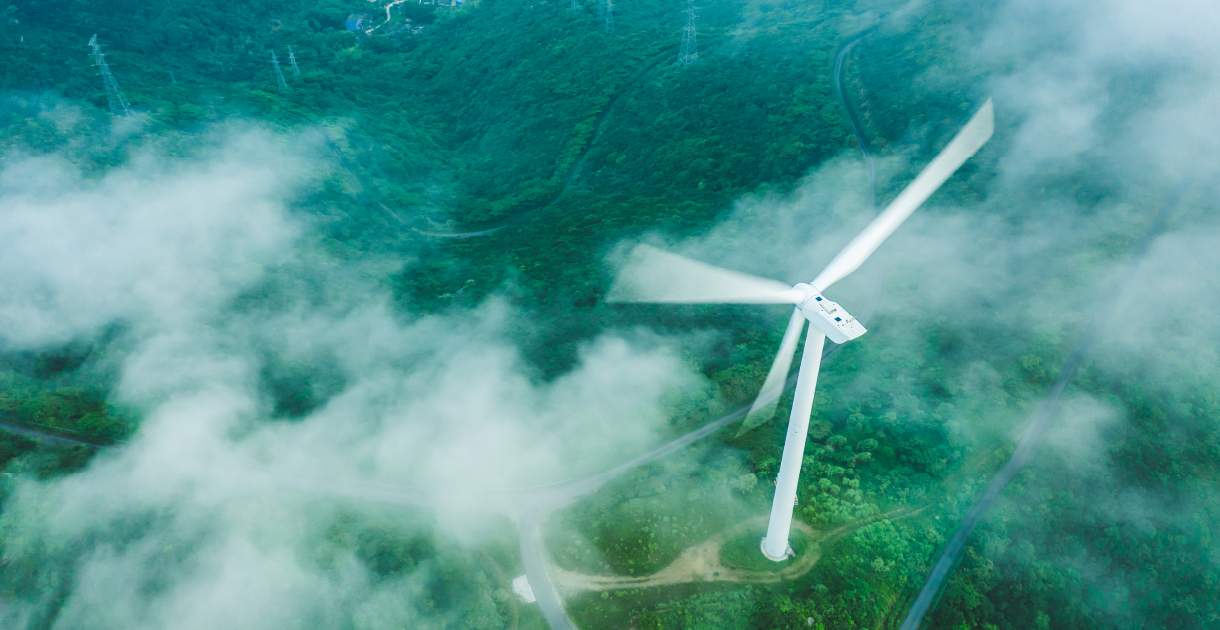 Overall, even digital documents aren't without their environmental impact. Discussions about digital carbon footprint are increasingly common and big tech companies are now looking for ways to make digital solutions more environmentally friendly.
Adopting an electronic signature and digital documents doesn't mean your business can get complacent. In the end, in order to get the most out of making this switch, you should still keep a watchful eye on your business's tech and energy usage. This includes things like: 
Maximising the life span of your tech products
Recycling tech waste properly
Deleting unnecessary files
Opting for green hosting
Why Should I Choose E-Sign? 
In a saturated market, it can be difficult to know what e-signature provider to choose; there are many available on the market. Here's why we think you should choose us: 
Our E-signature Is Easy to Use
At E-Sign, we want to make digital technology as user-friendly as possible. With the ability to drag and drop editable fields such as text boxes, tick boxes and e-signatures, you can create digital documents in just a few clicks.
We're More Than an Electronic Signature 
We understand that it takes more to go paperless than just an e-signature; that's why we offer a range of digital tools to help you digitalise your documents including an ID checker, payment gateway and document management platform.
We Cater To All Sizes of Business
At E-Sign, we can cater to businesses of all types and sizes. With our various scalable pricing packages; Business, Business-pro and Enterprise there's truly something to suit every budget and business size at E-Sign.
We Care about our Customers
At E-Sign, we value each of our customers and pride ourselves on providing the best possible customer experience. Our Digital Transformation Specialists are always available for customers queries as and when they arrive, and we are proud to have fantastic rating on Trust Pilot from our customers.
Try Our 14-Day Free Trial Today
If you're looking to take your business paperless in 2024, E-Sign should be at the top of your list. Our document management platform and digital toolbox can provide everything you need to ditch paper for good.
Why not give E-Sign a try for yourself? With our 14-day free trial, you can see if E-Sign is right for you, without any commitment.